Family Milf
Rate Family Milf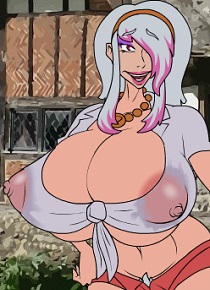 Ok so I've finished the script for the Lois Griffin game and I've only included a few characters in this one as I have a better idea of where to put the rest of the characters in part 2 and sorry If bothers anyone. Please let me know what you think.
Characters: Lois Griffin, (Similar body type to Marge in Sinsomes but slight bigger ass and better shaped ass Peter Griffin, Chris Griffin, Principal Shepherd.
Game begins in the Griffin household with Peter lying on the couch almost passed out drunk with a can of beer in his hands. Lois: Peter honey its been a month since you lost your job and you haven't gone to find new work either. I can't keep this family on its feet on my own. I've been doing all the work in this house while you've just been sat on that couch watching tv and boozing.
Peter: Lois just leave me alone will ya? I'm trying to relax and it's my house anyway so I'll just kick you out if I have to.
Lois(thinking): God damn it. He really doesn't plan on getting back on his feet at all. He's depressed and in really bad shape too. We haven't even fucked each other for so long. I've got to help him out
Chris: Hey Lois there's a progress meeting with Principal Shepherd tonight so could you go see him for me?
Lois: Oh sure sweety and it'll be a nice change of pace from staying in the house all the time. [Shifts scene to Principals office in School] Lois: So Principal Shepherd how is Chris doing in his classes?
Principal: Please Mrs Griffin, call me John. Now I've got to be honest with you Chris isn't exactly the brightest of students. He's severely lacking in his academic progression and even the extra classes we give him aren't really boosting his grades.
Lois: Oh no that's terrible! But he works really hard though. John please there must be something he can do to get his grades up. His future depends on it.
Principal: Well… there isn't really anything that Chris can do as far as I'm concerned he's just too dumb. No offence.
Lois: None taken
Principal: However I think we can come to some sort of compromise or deal.
Lois: What kind of deal?
Principal: Look I know how things have been hard for you lately so here's the deal I'll raise Chris's grades up for you and I'll even be willing to give Peter a job here…
Lois: So what's the deal then. You're stalling too much John.
Principal: Ok Mrs Griffin I have always found you to be a hot busty milf and I've been wanting to tap that for a long time no so I'd like you to get down on your knees and suck and fuck my dick in return for raising Chris's grades.
Lois(thinking): Damn it I always knew he was a pervert but if it's for Peter and Chris I'll do it. Lois: O-ok John I guess I'll do it.
Principal: Fuck yeah let's get started!
Sex scene 1: POV blowjob like this but with much bigger dick – https://rule34.xxx/index.php?page=post& … id=3611548 Principal: Wow Mrs Griffin you look really hot from this view Easy: Lois: Mgghhh.. ( Its so big I can barely fit it in my mouth) Normal: Principal: Come on Mrs Griffin I know you can do better than that. Hard: Principal:[ starts forcing her head onto his dick] Come on you slut, go deeper! Lois: Mgggkkhhhh.. Cum
Sex scene 2: Titfuck with option to take off bra https://gelbooru.com/index.php?page=pos … id=3761874 Principal: Ok Mrs Griffin lets take your tits for a test run Easy: Lois: Oh my god it's way bigger than peters Normal: Principal: Baby you have some heavenly jugs Hard: Lois: He's so rough with my tits..(while sucking as well) Cum
Sex scene 3: Cowgirl like this https://gelbooru.com/index.php?page=pos … l_position Principal: It's time for you to ride this rod Mrs Griffin! Lois: Please just call me Lois, we're way past the point of formalities now Principal: Fine by me Easy: Lois: Holy shit it's so deep you're so big Medium Principal Yeah keep bouncing on that cock Lois! Hard: Cum
Sex scene 4: POV doggy like this(with pulling on panties as shown in image and take them off at hard) https://gelbooru.com/index.php?page=pos … doggystyle
Principal: I got enough for one more round and I'm going to take you from behind Easy: Lois: Aaaah.. my god Normal: Lois: you're tearing me apart! Principal: Take it all Lois! Hard: Lois: Shit i'm gonna cum Principal: Me too Lois, here it comes Cum inside
Lois: So you'll raise Chris's grades right and give peter a job? Principal: Of course Mrs Griffin, I'm a man of my word, however I expect that you'll keep up your end of the bargain too? Lois: Right.. of course.. Game ending – to be continue